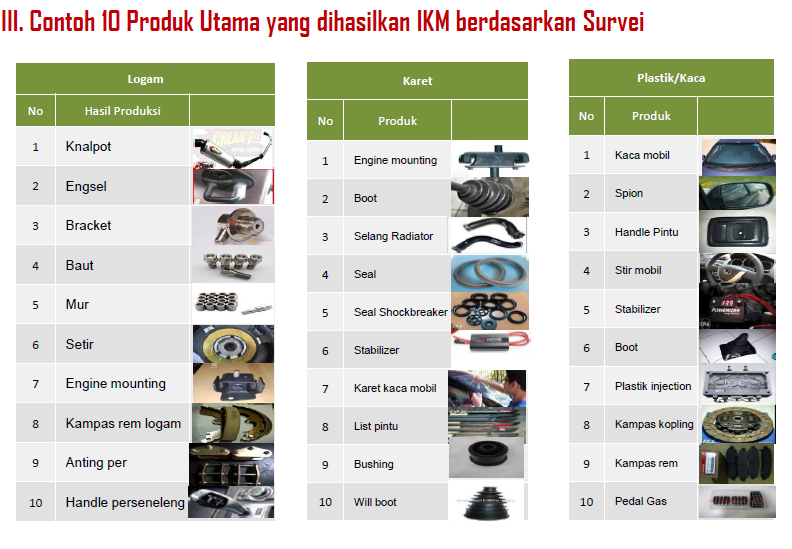 Reported by Adinda Rizky Herdianti
Bank Indonesia is FKP host for the month of February 2017. The first presentation was  on 14 February 2017 where Shinta R.I. Soekro (Center For Central Bank Research and Education, Bank of Indonesia) presented her team's research on the linkage between Indonesian small and medium automotive industry in the global value chain (Keterkaitan industri kecil menengah dalam global value chain: studi kasus industri otomotif di Indonesia). The topic was important, considering that capital goods and intermediate goods trade tends to surge over time globally. It also includes Indonesia, in which capital goods and intermediate goods comprise 54% of trade volume on average. At the same time, Indonesia is also enjoying the increasing amount of FDI. Such combination could expand the role of Indonesian small and medium industry (SMI) in the global value chain (GVC).
Several positive determinants of SMI participation in global value chain that have been consistently identified in previous researches conducted in Malaysia and other SEA countries are foreign proprietorship, technology, and the size of the industry. In Indonesia's case, SMIs do not participate in the production network because they are lacking in capital and access to information. The automotive industry was chosen as the research topic because of its potential to grow in the future.
The study used three methods of data selection, which were a survey, in-depth interviews, and focus group discussions. The respondents consisted of 300 owners of metal, rubber, and glass/plastic industries in the area of conducted in Greater Jakarta Area (Jabodetabek), Bandung (West Java), Tegal, Purbalingga, & Solo (Central Java), and Sidoarjo & Surabaya (East Java). Some of the main products were gear handle, engine mounting, shock breaker seal, and rear view mirror. Based on the in-depth interview, it is known that most of small-scale industries serve spare parts replacement market (95%) and only 5% can enter the original equipment manufacturing (OEM) activities. From the financing aspects, automotive SMIs in Indonesia are still dependent on private assets rather than bank loan. This indicates that SMIs are still facing barrier to expand their business. SMIs also have difficulties to obtain good quality raw materials, which most of the time should be imported from China, Japan, South Korea, and Malaysia.
The study grouped the hindrances faced by SMIs into 7 categories: institutional hindrances, human resource, financing, technology, policy, access to market, and production. In general, non-GVC SMIs encounter more obstacles than GVC SMIs, particularly regarding policy limitation such as property rights and export-import license. However, both SMIs still consider technology adoption as difficult to implement, thus limiting SMIs to satisfy requirements to become supplier for principal.
Shinta pointed out that the government needed to implement incentive-based policy in order to integrate Indonesian automotive SMIs into global value chain, such as tax reduction/exemption for principals that buy their materials from SMIs. The certainty of raw materials supply is also crucial for SMIs. Hence, the government also needs to assure the supply and the price to SMIs.