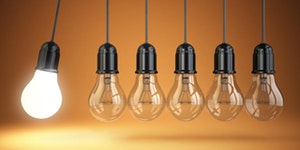 Forum Kajian Pembangunan (FKP) was initiated in 2010 as a medium for researchers to share their findings with their peers and a wider audience, to inform policy-making, and to encourage good quality research. When it started, the FKP was a once monthly or bimonthly seminar series hosted by LPEM with the ANU Indonesia Project providing logistics support in the form of identifying and inviting speakers, and developing and managing a mailing list for sending out invitations. There were 22 meetings held in that year.
In 2011, the FKP grew in frequency, and other organisations started to offer to host the seminars. More than 40 presentations were given that year, and hosts included (in no particular order) BAPPENAS, Bank Indonesia, Indonesia Statistics (BPS), CSIS, SMERU Research Institute, The Land Registration Agency (BPN) and The World Bank. An FKP Organising Committee meeting was held for the first time to review and plan improvements in the implementation of the FKP.
Video recording of FKP seminars began in mid-2012, and a dedicated FKP Assistant was hired to undertake the recording and uploading of the videos to YouTube. Eighteen videos were uploaded that year; the most viewed (more than 500 views at the time of this writing) was from a discussion at Universitas Gadjah Mada on illegal cigarette sales. The hosting of the seminars is also organised on a monthly basis, with one institution responsible for a month-long program which includes identifying and inviting speakers, drafting agendas, distributing invitations and managing the events themselves. A total of 41 meetings was held in 2012, and a stock-take of attendance was also conducted for meetings from July onwards, with 460 attendances counted or about 28 attendees/meeting.
In 2013, videos were edited and put onto USB discs, to be used as a teaching resource. The USB discs were distributed mainly to universities. University students both at the undergraduate and graduate level (many of whom are government employees) are the targeted audience for these videos. The FKP Roadshow was also initiated in 2013, where the seminars were taken to 3 other large cities outside Java, i.e Banda Aceh, Palembang and Balikpapan.
Based on input from Organising Committee members, audio live streaming of the seminars commenced in 2015, which can be accessed from www.fkpindonesia.org. Uploaded videos for each meeting are separated into parts, i.e. the presentation part and the Q&A/discussion part, to allow for easier access. Article 33, an NGO working on the environment actively participated in the discussions and hosted two full months.

From January to 1 June 2016, 23 meetings were held, with a total attendance of more than one thousand people. Meetings included the Sadli Lecture 2016 (more than 250 attendees), the Hadi Soesastro Policy Forum and Indonesia Update Book Launch (more than 150 attendees) and the FKP Roadshow in Banda Aceh, Surabaya and Jambi (about 400 attendees). New institutions hosting the events this year are Universitas Jambi, Universitas Sam Ratulangi (Manado) and the Ministry of Foreign Affairs.
In total, between 2010 and the present, 254 meetings have been held, with continued strong interest from various institutions and attendees. In 2016, some new initiatives will be undertaken, e.g. centralising FKP resources (videos, live streaming, blog summaries and presentations) on one website; improved archiving of videos so that they can be a resource for university teaching, and further engagement of non-Jakarta-based researchers.
FKP videos can be viewed from this link, and presentation files from this link. Audio livestreaming can be accessed from www.fkpindonesia.org. If you wish to receive schedule announcements via email, please send a request to Forum.Kajian.Pembangunan at gmail.com
FKP Hosts 2018
Januari: UNDP Indonesia
Februari: Bank Indonesia
Maret: FEB Universitas Hasanuddin and Akademi Ilmuwan Muda Indonesia (ALMI)
April: Lembaga Ilmu Pengetahuan Indonesia (LIPI)
Mei: LPEM dan LD, FEB Universitas Indonesia
Juni: RCCC Universitas Indonesia andWorld Resources Institute (WRI) Indonesia
Juli: CSIS
Agustus: BAPPENAS
September: Article 33
Oktober: SMERU Research Institute
November: CEDS Universitas Padjadjaran and FE Universitas Sriwijaya
Desember: PSHK
FKP Organizing Committee 2017-2018
Arianto Patunru (ANU Indonesia Project)
Arief A. Yusuf (Fakultas Ekonomi and Bisnis – Universitas Padjadjaran)
Asep Suryahadi (Lembaga Penelitian SMERU)
Bernadette Robiani (Fakultas Ekonomi – Universitas Sriwijaya)
Bivitri Susanti (PSHK)
Catur Sugiyanto (FEB UGM)
Budy P. Resosudarmo (ANU Indonesia Project)
Dewa Wisana (LD FEB UI)
Esta Lestari (P2E LIPI)
Haryo Aswicahyono (Centre for Strategic and International Studies)
Hefrizal Handra (Fakultas Ekonomi – Universitas Andalas)
Hidayat Amir (Badan Kebijakan Fiskal – Kementerian Keuangan)
Ibnu Syabri (SAPPK – Institute Teknologi Bandung)
Jibril Tajibu (FEB Universitas Hasanuddin)
Kiki Verico (LPEM FEB UI)
Lydia Napitupulu (Fakultas Ekonomi dan Bisnis – Universitas Indonesia)
Maman Setiawan (FEB Universitas Padjajadan)
Maria Monica Wihardja (Kantor Staf Presiden)
Maxensius Sambodo (P2E LIPI)
Nazamuddin (Fakultas Ekonomi – Universitas Syiah Kuala)
Nurhemi (DRK Bank Indonesia)
Parjiono Ciptowidarto (Badan Kebijakan Fiskal – Kementerian Keuangan)
Priyarsono (Fakultas Ekonomi and Manajemen – Institut Pertanian Bogor)
Rimawan Pradiptyo (Fakultas Ekonomi and Bisnis – Universitas Gadjah Mada)
Santoso Sucipto (Article 33)
Sonny Mumbunan (RCCC UI)
Sulthon Sjahril Sabaruddin (Pusat P2K2 Amerop Kemlu RI)
Sumedi Andono Mulyo (BAPPENAS)
Tony Prasetiantono (Fakultas Ekonomi and Bisnis – Universitas Gadjah Mada)
Vivi Alatas (World Bank – Jakarta)
Vivi Yulaswati (BAPPENAS)
Wahyu Dewati (DRK Bank Indonesia)
Yessi Vadila (Kementerian Perdagangan)
Yose Rizal (Centre for Strategic and International Studies)
Live Broadcast
14 March 2017